Who are we ?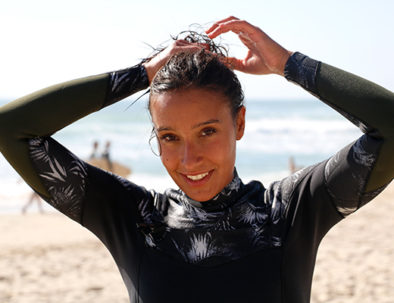 Mathilde
Founder & Tour Guide
Egun on, I am Mathilde, founder of Pasaian. I always have a smile on my face, I'm addicted to surfing, to the sun ... and to vast green spaces. Lover of tasty vegan food, I also like to take Yoga postures & relax on the mat. After years of traveling as a multi-sport tour guide in the Basque Country and around the world, I decided to settle in paradise and make the most of this amazing region while embarking on a new adventure: Pasaian. The Basque Country opened its heart to me and it's my ambition to honor it. It is with you and my great team that I want to share my knowledge and my love for this place.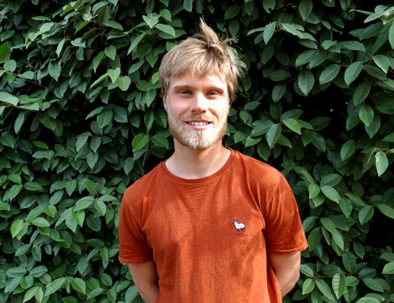 Rémy
Hiking guide
I'm a real travel enthusiast and have traveled a lot in Southeast Asia. Surfing, my other great passion, brought me to the Basque Country. I found great waves, beautiful landscapes and a region with a fascinating history and culture. When I'm not in the water, I walk the trails of the Basque Country. I'm happy to guide you in the discovery of this beautiful region. Laster arte (see you soon).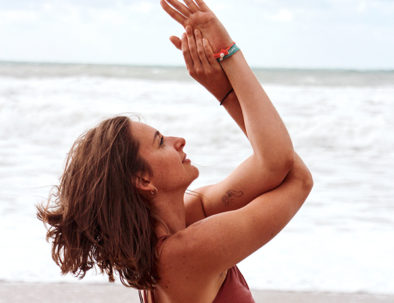 Florence
Yoga teacher
Hi! I'm Florence, yoga teacher and naturopath. I'm committed to supporting my students towards reconnecting with themselves and with the world, towards a more conscious and balanced life. I find it essential to open up to realize the interdependence that surrounds us. By reconnecting with nature, we reconnect with ourselves. My approach to yoga aims to enhance each body, each student. We are all unique and all have different bodies. This idea of ​​singularity is at the center of my lessons. As a teacher, I will guide you through new practices to find harmony and balance in your life. But it is only you and your body that walk this unique and singular path. I look forward to sharing the beautiful practice of yoga with you. Namasté.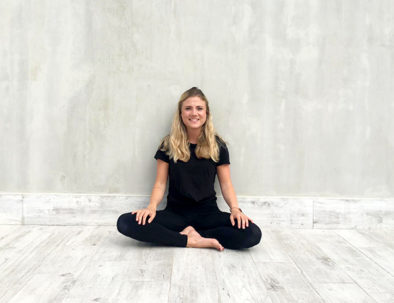 Julia
Professeur de Yoga
My name is Julia, I'm 33 years old and I was born between midnight and 4am in Göttingen, a small town in northern Germany. I am a certified Vinyasa, Pilates, Yoga for Children teacher and a fitness instructor. Surfer, I love practicing yoga after a good session in the waves. For me, yoga is a way to connect with myself but also with the people around me. It's a lifestyle which is very beneficial for both the body and the mind. Yoga is my anchor point when life makes me feel like it's going too fast. Its essence is love. And this is what I intend to share with you. I look forward to meeting you. See you soon in the Basque Country this summer!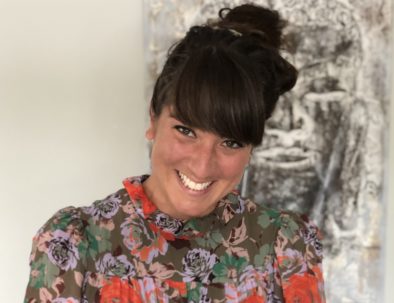 Amaia
Chef
My name is Amaia and I live in the Basque Country. I'm very sporty, and very attached to my land, my language and my culture. Very young, I developed a passion for cooking and baking. This passion has only grown as I grew up, through the various trips I have made and the belief that nature offers us endless possibilities in the kitchen, which is why I specialised in vegan cooking. I always choose food from organic farming, fresh fruits and vegetables, in season and good for our health. And I can guarantee that healthy food can be tasty ! I'm a real foodie so taste is a top priority in everything I cook. I'm looking forward to sharing my kitchen with you.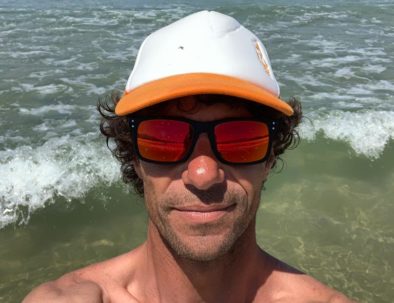 Laurent
Surf Instructor
I'm Laurent Iturriza, I live in Ciboure on my boat. I'm a state-certified surf instructor and federal trainer. I offer quality lessons and always make sure everyone has fun. After 15 years working in a surf school, I decided to open my own: Freeriders surf school, in Hendaye, a paradise for surfers of all levels. I have a strong experience in teaching surfing and I offer an effective pedagogy tailored to everyone. Also, I provide quality equipment and insurance with all surf classes. I always have my GoPro with me in the water, to film you and give you feedback at the end of your stay. Laughs guaranteed! Can't wait to see you surf the waves of the Basque Country! Agur! (Goodbye !)